BOOKKEEPING & ACCOUNTING SERVICES IN KARACHI & ISLAMABAD, PAKISTAN
BOOKKEEPING & ACCOUNTING SERVICES IN KARACHI, ISLAMABAD & RAWALPINDI, PAKISTAN
Bookkeeping & Accounting Services in Karachi-Islamabad, Pakistan: With our bookkeeping and accounting services, you can save a lot. Accounting services are essential for every business. Every business's accounting service includes bookkeeping as one of its major projects. Implementing a fully automated accounting system can take months, which can be further prolonged depending on the complexity and size of the business. A professional staff is required to run accounting software, which is costly to purchase. 
TAXOCRATE offers the best accounting and bookkeeping services to all types of businesses in Karachi and Islamabad. We offer assistance with all bookkeeping solutions of a company, from employee hiring to financial reporting. We provide clients with payroll and bank reconciliation services so that they can focus on growing their businesses. In accordance with FBR & SECP regulations, all records must be retained for a period of 5-10 years, depending on the case. Hire TAXOCRATE to outsource accurate bookkeeping services throughout Pakistan and stop wasting money on paper and ink.
A team of expert accountants can create a customized bookkeeping package for you based on your needs. We can provide outsourced bookkeeping services in Pakistan at affordable rates, from managing your company's accounts to managing your payroll. Bookkeepers have access to sensitive and vital company information; therefore, it is essential to work with an outsourced company that protects your privacy and data security. We guarantee the safety of your personal information and accounting data at TAXOCRATE. Furthermore, we offer our clients Excel-based accounting software that is cost-effective and easy to use. The full-charge online bookkeeping program can also be modified according to your business requirements in Pakistan.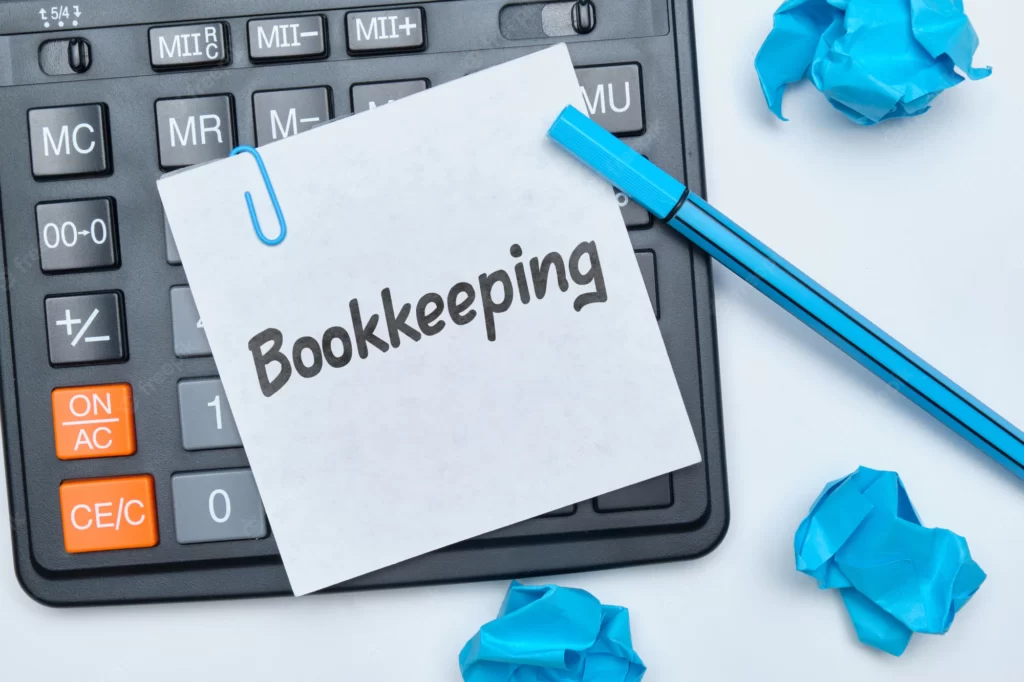 Accounting & Maintaining Financial Statements In Pakistan:
Whether you run a sole proprietorship or a company in Pakistan, you need a detailed bookkeeper. Because of the much wider selection in the market, hiring a bookkeeper online can present many challenges. In addition to having a highly qualified team of professionals, TAXOCRATE has a more relevant team. We provide accurate bookkeeping services online in Pakistan at a competitive price. Our bookkeeping services in Pakistan include the following on a daily, weekly, quarterly, monthly, half-yearly, and annual basis. From our list of bookkeeping services in Pakistan, select the one that suits your business needs:
Accounting and bookkeeping for general ledgers.

Accounts receivable management.

Management of accounts payable.

Reconciliation of bank accounts and cash.

Activity checks for banking and credit cards.

Bookkeeping and payroll processing.

Bookkeeping for sales taxes.

Keeping a profit and loss statement.

Bookkeeping for income taxes.

Management of inventory control.

Management of fixed assets.

Management of receipts and disbursements.

Financial statement preparation.

Bank reconciliations, account reconciliations, and credit card reconciliations

Maintaining financial transaction records.

Reporting & Financial Statements.

Statements are reviewed and updated.

Accounting for Sales, Expenses, and Profits.

Unlimited invoice creation and sending.

Bill management and payment.

The creation of sales quotes and invoices.

The generation and review of balance sheets.

Maintaining purchase order records.

Multicurrency Transactions.

Job Cost Reporting & Time Tracking.

Management of working capital.

Planning for material requirements.

The work in progress (WIP).

Keeping records in accordance with FBR and SECP protocols.

It works on all platforms, including Windows, Android, and Mac.
TAXOCRATE provides customized bookkeeping services
TAXOCRATE is a reliable name in Pakistan's outsourced online bookkeeping industry. Our clients operate their businesses in different cities and towns across Pakistan in various sectors. TAXOCRATE has been in business since 2017 and has successfully built a client base throughout the country. We provide accurate and timely bookkeeping services through our highly skilled and reliable bookkeepers. Request a free consultation from Taxocrate Team. We will conduct a demo so you can understand the necessary bookkeeping requirements for your company. With our financial data review of your business, we will propose multiple bookkeeping services based on our findings. You can let us know what bookkeeping services you want if you already have a list. Our goal is to help you make the right choice for your business needs within your budget. In addition to the above-given services, they can also be availed on a daily, monthly, or yearly basis. If you have any further questions, please do not hesitate to contact us.
TAXOCRATE Business Bookkeeping Services in Pakistan include the following features:
A business's accounting process begins with bookkeeping. TaxOCRATE offers accurate outsourced accounting services in Pakistan to ensure accuracy and compliance from transactions to wages. Professionally efficient bookkeepers in Pakistan can help you solve all accounting problems in your business and generate an easy-to-understand financial statement and report. A TAXOCRATE bookkeeping service can transform your business's financial picture into a positive one. Take a look at the following list of our bookkeeping features:
Accounting information in real-time.

Reduction of costs and time efficiency.

Secure access to your data from anywhere.

The business entity does not need to install anything on its computer.

Saving time, money, and effort increases productivity.

Provide high-quality accounting services through a professional team of accountants.

An accounting system based on the cloud that stores all accounting data.

Online part-time CFO services.

Preparation of financial statements on a daily, monthly, weekly, quarterly, bi-annual, or annual basis.

Reduce company costs, train staff, and retain them.

In compliance with Law Enforcement Authorities, such as the FBR and the SECP.

Better tax prediction by the meaning of accurate and daily bookkeeping of business data.

Managing risks at the time through faster financial analysis.

Bookkeeping and other records keeping are easier with more accuracy.
Disclaimer: All information is provided on this portal solely for informational purposes. This portal is not affiliated with the Government website. Please note that this disclaimer also applies to our website, and we may refer to it as 'us', 'we', 'our' or 'website'. The information on the website has been gathered from various government and non-government sources. We disclaim any liability for errors, injuries, losses, or damages arising from the use of this information. We also disclaim any liability for the availability and authenticity of this information. Our services consist of filling out forms, providing legal advice, and assisting our clients. The departmental processing of the registration forms is not our responsibility. You will have to use a service fee for professionally preparing your application, submitting it to the relevant authorities, and coordinating your application process. You will have to pay any Government fees.