About PEC (Pakistan Engineering Council)
PEC is the governing and regulatory body in Pakistan that controls the affairs of the engineering profession. The organization participates in various governmental actions for the betterment of Pakistani engineers. Additionally, they represent Pakistani engineers on a global stage.
When the Pakistan Engineering Council (PEC) was formed?
PEC (Pakistan Engineering Council) was established in 1976, under the PEC Act, 1976. 
What are the responsibilities of the Pakistan Engineering Council (PEC)?
Engineers in Pakistan are governed by the Pakistan Engineering Council. Among PEC's primary responsibilities is to regulate discipline and play a significant role in enhancing economic growth throughout the country.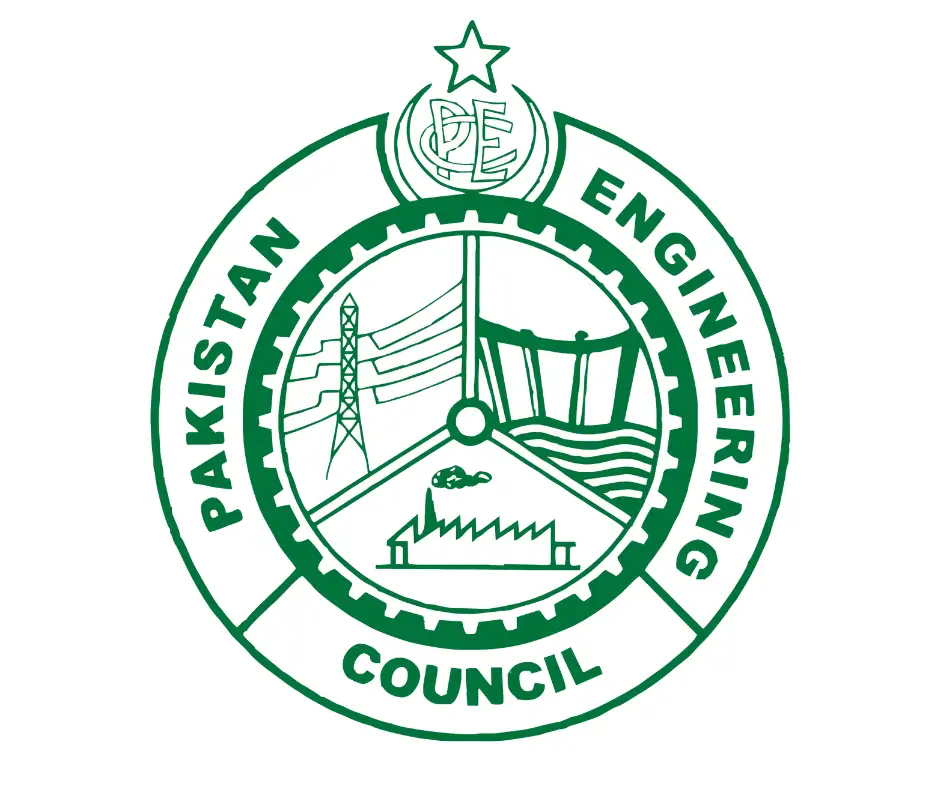 What is the Pakistan Engineering Council's role in helping engineers?
For decades, PEC has worked to improve the lot of engineers and have solved many problems bothering them. Moreover, the organization has introduced different rules in various universities of Pakistan. Furthermore, PEC introduced the OBE rule which has become a hallmark of modernization in Pakistani engineering universities. Moreover, the development of Engineers is also the responsibility of PEC.
PEC (PAKISTAN ENGINEERING COUNCIL) REGISTRATION-Additional Duties
Registration of engineers of whole Pakistan is a responsibility of The Pakistan Engineering Council (PEC). Among other things, the PEC is responsible for:
The PEC is responsible for the registration of engineers

The PEC provides consultation to the engineers

The PEC accredits university engineering programs

PEC ensures the development of professionals

PEC serves as a think tank for the federal government

PEC sets engineering standards

The PEC offers a range of services in addition to safeguarding the interests of its members
For all engineers in Pakistan, PEC registration is essential; therefore, all civil engineers, petroleum engineers, chemical engineers, mechanical engineers, and electrical engineers must be registered.
The PEC further enhances the creativity of engineering bodies by facilitating their work and regulating it. In fact, PEC acts as the custodian of engineering.
Requirements For PEC Registration
Company/Firm's NTN 
Company/Firm's Registration Certificate
Company's/Firm's Bank Account Maintenance Certificate
Company's Address & Contact Information
Director's/Partner's Details with CNIC Copies
Proof of Employed Engineer/Engineers
TAXOCRATE assists Contractors & Engineering Companies for Membership of Pakistan Engineering Council (PEC)
At Taxocrate, we appreciate the engineering services of PEC & respect it greatly because of its importance in great national cause. There are six categories for the registration of constructors, contractors and engineering service companies, C-1, C-2, C-3, C-4, C-5, and C-6. We facilitate contractors and engineers and assist them in the documentation and process of registrations with PEC.  We provide the following services:
CONSULTATION FOR REGISTRATION WITH PEC
PROCESSING AN APPLICATION FOR REGISTRATION WITH PEC
NECESSARY DOCUMENTATION REQUIRED FOR REGISTRATION OF PEC
Our expert staff can help you with other issues as well! Contact us right now if you need further assistance! Call us on Tel: +92 302 66 44 789 directly with any questions or concerns.
Disclaimer: All information is provided on this portal solely for informational purposes. This portal is not affiliated with the Government website. Please note that this disclaimer also applies to our website, and we may refer to it as 'us', 'we', 'our' or 'website'. The information on the website has been gathered from various government and non-government sources. We disclaim any liability for errors, injuries, losses, or damages arising from the use of this information. We also disclaim any liability for the availability and authenticity of this information. Our services consist of filling out forms, providing legal advice, and assisting our clients. The departmental processing of the registration forms is not our responsibility. You will have to use a service fee for professionally preparing your application, submitting it to the relevant authorities, and coordinating your application process. You will have to pay any Government fees.