SECP Company Registration & FBR Company Registration in Islamabad & Rawalpindi | Advantages of Company Registration in Pakistan
Disclaimer: All information is provided on this portal solely for informational purposes. This portal is not affiliated with the Government website. Please note that this disclaimer also applies to our website, and we may refer to it as 'us', 'we', 'our' or 'website'. The information on the website has been gathered from various government and non-government sources. We disclaim any liability for errors, injuries, losses, or damages arising from the use of this information. We also disclaim any liability for the availability and authenticity of this information. Our services consist of filling out forms, providing legal advice, and assisting our clients. The departmental processing of the registration forms is not our responsibility. You will have to use a service fee for professionally preparing your application, submitting it to the relevant authorities, and coordinating your application process. You will have to pay any Government fees.
Company Registration with SECP & FBR in Islamabad & Rawalpindi
SECP Company Registration & FBR Company Registration in Islamabad-Rawalpindi. Get register a company within 2-3 days. Call us for SECP Company Registration in Islamabad and Rawalpindi. Get register a company within 2-3 days.
Islamabad - The Beautiful Capital of Pakistan
2nd Top Income Taxpayer's City of Pakistan
Islamabad is the capital of Pakistan and as per FBR (Federal Board of Revenue) records, taxpayers of Islamabad are paying the top second volume of income tax. Amazingly, the much bigger cities of Pakistan like Lahore, Faisalabad, Rawalpindi, Multan, Hyderabad and Peshawar are paying much lower volumes of income tax to the FBR. It shows the better per capita income of the inhabitants of Islamabad. 
Do You Want to Get Register Your Company in Islamabad? We can help!
If you want to establish a business in Islamabad, Taxocrate can help you in finding sectors where you can invest and get maximum profit. There are different business bureaus in Islamabad to help you how to invest and establish your small business in Islamabad. 
Islamabad has several Business Opportunities
Taxocrate (Pvt) Limited helps you to know more about businesses in Islamabad and future business opportunities in Islamabad. Islamabad, being the capital of Pakistan, has head offices of most Government departments and multinational corporations, private companies and almost all other organizations and institutions. Taxocrate provides its corporate, taxation and audit services to almost all business sectors and industries in Islamabad.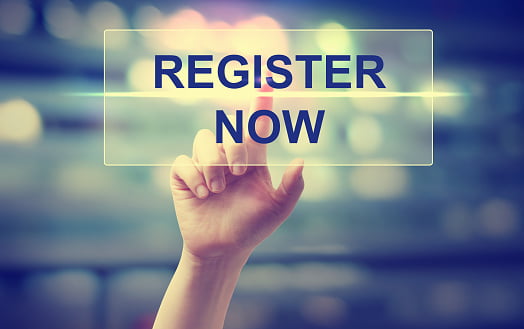 SECP Company registration, FBR company registration, firm registration with registrar of firms
Islamabad is the Ideal For Business Investments
Islamabad is an ideal place for business and investments. It is the center of business activities, travel and marketing. The Government of Pakistan is trying to create more investment and business opportunities in Islamabad by giving lesser amounts of tax rate to investors. Taxocrate is a gateway to enter into the mercantile world of Islamabad.
Many Trading Companies in Islamabad are doing Business of Trading, Import & Export
There are many trading companies in Islamabad dealing in import and export of thousands of various products. Islamabad Chamber Of Commerce and Industry can help you in providing useful information about business sectors in Islamabad. You can start some business you already have some experience with, or you can select any product line/trade to start your business in Islamabad.
Company Registration with SECP is a Mandatory Requirement in Pakistan
The Securities and Exchange Commission of Pakistan is also known as SECP. Registration with the SECP is a mandatory requirement for all  companies, limited by shares, if anyone intends to start a company in Pakistan. Regulation of the securities market in Pakistan is the responsibility of the Securities & Exchange Commission of Pakistan, which makes sure that companies operate according to the law. 
Goals of SECP are to Regulate the Business of Companies, Limited By Shares
Among the goals of SECP are to regulate the business of companies limited by shares, including the actions of their directors and managers, as well as to protect investors.
Any entrepreneur who wishes to start a private limited company has to apply for registration through a corporate lawyer or directly at one of the SECP designated company registration offices throughout Pakistan. This can be done by filing an application form online or offline that may be downloaded from the SECP web portal.
How can Taxocrate Assist you for your Company Incorporation Process?
Taxocrate (Pvt) Limited, provides assistance for company registration and formation of various new businesses to Pakistani, Chinese and other international investors and entrepreneurs living in Karachi, from its office in Karachi for the last 36 years. Since we have been in Islamabad for over three years, we provide our services for the registration and formation of various businesses to Pakistani, Chinese, and other international investors and entrepreneurs living in Islamabad.  We are honored to have the trust and confidence of hundreds of companies in multiple business sectors. Our secret is our commitment to our clients extends across several business sectors.
Popular Type of Business Formation is a Private Limited Company
Among the most popular types of business formation in Pakistan is a Private Limited Company. Whether a small or medium business, or a larger organization, registering a company can enhance business performance. Company registration is governed by the Companies Act, 2017 and Companies (Incorporation) Regulations, 2017. Company registration and compliance are managed by the Securities & Exchange Commission of Pakistan (SECP). There are several types of companies that can be formed in Pakistan, among the most favorite type of companies are:
Single Member Pvt Limited Company
Private Limited Company – Pvt Ltd
Public Limited Company
We guide our valued clients to select the type of company to be registered as per their requirements, financial capacity and future plans. We help them with both offline and online procedures and the documents required to register a company in Pakistan. 
We are offering a 50% discount in our professional fee for company registration. You can go through our various packages and select any one of them, as per your nature of business.
COMPANY REGISTRATION FEE
Our discounted  Company Registration Fee is PKR 15,000 only,  including official challan, our service charges, conveyance and other expenses for pursuing the matter with the company registration office of SECP,  Islamabad.
Advantages of Limited Liability Company Registration in Pakistan
In Pakistan, there are many benefits for you if you run your own business in the form of a limited liability company. The following are some of the most important benefits of registration as a limited liability company:
Limited Liability of Shareholders
The most important benefit of a limited liability company (LLC) is the limited liability. Limited liability ensures that shareholders are not personally responsible for the debts and liabilities of their company. This is a major advantage as it means that in case of insolvency you will not have to sell your home or other assets to repay any outstanding debt owed by your company.
The shareholders will be responsible for the debts and liabilities of the company only to the extent of their investment in it, which means they cannot be held liable even if they are directors or managers whose negligence has led to losses beyond their investment amount. In Pakistan, an LLC can protect its members from personal liability up to Rs100 million; this means that if you invest in an LLC, no matter how much money is lost due to poor management or fraud by someone else involved with your business venture – including yourself – then you won't have more than Rs100 million worth of personal assets at risk if things go wrong!
Protection of Personal Assets
The main benefit of a limited liability company registration in Pakistan is the protection it offers to shareholders. Shareholders are not liable for the company's debts unless they have personally guaranteed them. If the business is unable to meet its financial obligations, shareholders are not personally liable either; their personal assets remain safe from creditors. A further advantage of this form of registration is that if a company closes down or liquidates itself and decides to cease trading, then its shareholders will not be held responsible for any outstanding debts or liabilities – a point worth considering when deciding on which type of business structure best suits your needs!
Easy Measurement of Investment of Every Shareholder in the Company
You can easily measure the investment of every shareholder by measuring it by the number of shares. A shareholder contributes to a company according to his investment in the company. Shareholders may be divided into two types:
Those who invest in the company

Those who do not invest in the company
Easy Transferability of Ownership of Shares of a Company
With a limited liability company, the shareholders have the right to sell their shares.
For example, if you are a shareholder and you want to sell your shares then you can do so. The same applies if you are not a shareholder but want to buy some shares; this is also possible under the law. In short, the transferability of ownership of shares is granted by virtue of Section 508(2) of Companies Ordinance 1984 which states that "every company shall have power from time to time at its discretion by resolution passed at a general meeting or special meeting convened for that purpose, to allot capital stock without par value"
Perpetual Succession or Survival of a Company
Perpetual succession is one of the key benefits of incorporation that can help you build a successful business. It means you can continue to run the company even after your death, and this is beneficial for your family members as well. For example, if you decide to start an import/export business, but in case anything goes wrong or something happens to you before the company becomes successful (such as getting sick), then it would be beneficial for your family members because they will still have access to all assets owned by the company. The same holds true for any other type of business: if anything were ever to happen with your life or health, then all assets owned by that specific limited liability company would be inherited by your loved ones as per their wishes; this could include real estate properties like houses which are often co-owned by spouses or children in order enhance inheritance planning strategies such as gifting equities along with cash gifts during special occasions such as birthdays or anniversaries – despite being available online through multiple websites that offer similar services at affordable prices."
Easy to Raise Funds of the Company
The primary benefit of a limited liability company (LLC) is that it makes fundraising easier. If you are aiming to start a business, then it helps you come up with funds for investment and running your business. The increased credibility gained by this helps in securing better loans from banks as well as other funding sources. In addition to this, if you want to use the assets of the LLC as collateral or security for any loan taken by you or your business; then LLC will be an ideal option because such assets cannot be pledged to any lender if they are owned directly by the owner or proprietor of the firm.
If there is any financial crisis in your life, then transferring ownership of real estate property into an LLC will help protect you from undue scrutiny by creditors during insolvency proceedings against your company or personal bankruptcy action against yourself personally, which can result in disqualification from holding public offices like being elected as mayor etcetera
The company is a Part of the Regulated and Documented Corporate Sector
As a limited liability company, your business is a part of the regulated and documented sector. This means that it is easier to raise funds and make business transactions compared to an unregistered company. Moreover, having a limited liability company registration in Pakistan will provide more credibility because it has been verified by the government and investors do not have to worry about whether they are getting involved with someone who has been convicted of a crime or has no experience in business management.
The fact that you are part of this sector also means that you have more accountability and responsibility as well as legal protection for yourself and your employees if something goes wrong with your company's operations.
Accountability and Responsibility
While the shareholders are responsible for their investment, the directors are responsible for all actions taken by the company. The shareholders are responsible for any actions taken by their directors and vice versa.
Limited liability companies offer protection from legal liability and financial risk as they limit shareholder responsibility for their investments. For instance, you can't sue a limited liability company just because one of its employees was rude in a restaurant or failed to pay back money borrowed from you—only the business itself would be at risk, if sued.
In addition to protecting shareholders against lawsuits, limited liability companies have other advantages:
They provide flexibility in ownership structure that isn't possible with other types of businesses;

Their owners can take advantage of tax benefits such as depreciation deductions on assets purchased with company funds; and
Incorporation Gives a Status Higher than Partnership and Proprietorship
Incorporation gives a status higher than partnership and proprietorship in the organizational hierarchy.

Credibility: The corporation has a legal and organizational framework. It can raise funds from investors and borrow from banks on more favourable terms as compared to other forms of business organization, due to its formality, credibility and stability.

Easy transferability of ownership of shares: One advantage is that you can easily transfer ownership of your company's shares to others without having to pay off debts or buy them out completely (as would be required if you were buying out an existing business).
Credibility
A company has credibility that an individual does not have.

A company is a legal entity and is recognized by the law.

A company is a part of the regulated, documented and corporate sector.

A company is a part of the organized sector, which means it follows certain rules and regulations to run its operations smoothly without any issues from the government or any other authority.
Legal and Organizational Framework
You have probably heard the term "limited liability company" or "LLC." A limited liability company is a separate legal entity that can enter into contracts, hold property and be sued or liquidated. It also has its own tax status.
In Pakistan, an LLC offers many advantages over other corporate structures such as partnerships and proprietorships. It allows businesses to operate with greater flexibility while also providing protection from personal liability for its owners or managers compared to other forms of doing business in Pakistan such as sole proprietorship
In Pakistan as well as in other countries, there are many benefits for you if you run your own business in the form of a limited liability company. These can be summarized as follows.
You should consider a limited liability company registration in Pakistan if you want to start your own business. There are many benefits of this type of registration, which can be summarized as follows:
Limited liability: This means that the financial losses will only affect the company's assets and not your personal assets. For example, if someone files a lawsuit against your company and wins, then they can take away some of its money or property but not any personal property like your house or car.

Protection of personal assets: By registering a limited liability company (LLC), you will have protection from any lawsuits that might arise from running such an entity because it is considered separate from yourself as an individual person, unlike sole proprietor businesses where there is no such separation between personal and professional lives under certain conditions.
Nut-shell
There are many advantages of setting up a limited liability company, which is why it has been so common in Pakistan and other countries around the world. The most important of these benefits include protection from personal liability if your company fails, as well as an organizational structure that makes it easy to run the business. Also relevant are the increased credibility and status that comes with registering your company as a limited liability firm.