17 Business Ideas in Pakistan with Small Investment
17 Business Ideas in Pakistan with Small Investment in 2022
New Business Ideas for new small businesses in Pakistan with Small Investment in 2022 are being offered by top market researchers. It's amazing to think that you can make as many as 3 to 5 thousand rupees a day… It's amazing to think that you can make as many as 3 to 5 thousand rupees a day selling French fries in any posh neighborhood in Pakistan. Over 70 million middle-class consumers and the growing population of Pakistan make it the perfect platform for launching innovative business ideas.
Those who don't like 9 to 5 jobs and would rather be their own boss, then keep reading. It is always possible to opt for a business venture to avoid the hassles of a boring 9-5 job. Each of the million business ideas caters to a different segment of customers.
To start a business, you only have to pick an idea that will not take up your entire life savings, especially if you are new. Moreover, we would like it to be profitable and sustainable since that's our primary objective.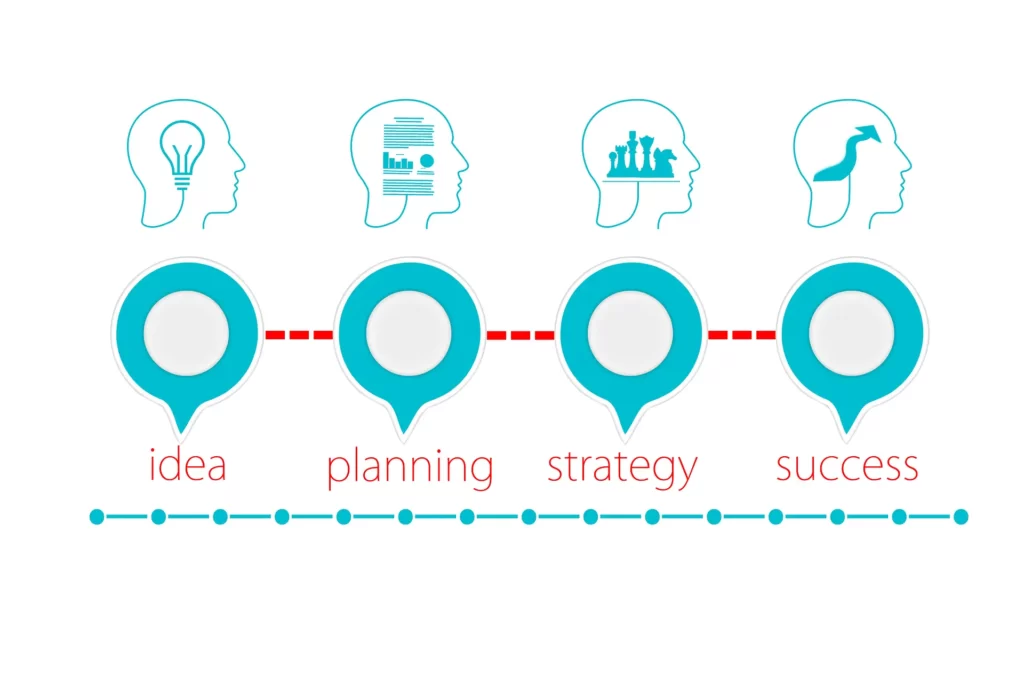 New Small Business Ideas for new small businesses in Pakistan with Small Investment in 2022
Here are some New Business Ideas for new small businesses in Pakistan with Small Investment for 2022 that may be of interest to you when considering starting your own business:
Best Small Business Idea 1: Real Estate
A popular investment option in Pakistan is real estate. People buy land and leave it for a while before investing in it again. Property values rise over time. In Pakistan, most real estate investments are residential or commercial. Market prices should be tracked, and properties should be sold when the prices are at their highest. That way, you will be able to maximize your profits.
Real Estate is the Safe Business Idea in Pakistan:
You own your property in full and the land is an asset whose value usually increases, which makes real estate a safe investment. The property will also generate a good return. We suggest you read our article real estate vs stocks – where to invest if you are confused between investing in stocks and real estate.
The average return on an investment property is between 12% and 30%. That's three times what you get from banks. Moreover, the real estate business isn't rocket science.
You can invest in properties in a variety of ways, including:
Commercial Properties:
Put your money into commercial properties if you have some accumulated in your bank. Retail businesses rent out space in malls or shopping centers for book shops and offices. Expect returns of 5% or more.
You will not only be able to gain a tangible asset but you will also see a very good return on investment.
Despite real estate's growing economic influence on the economy, its full potential has been hidden in Pakistan. Millions of Pakistanis are affected by the construction and real estate industries. Over 50 allied industries have been brought together through the efforts of several governmental departments as well as non-governmental organizations.
Renovate Properties:
An old property is usually purchased for a low price, renovated and sold for a profit. For example, you can buy an old house, improve its infrastructure and exterior, and sell it for a profit.
Rent your House:
Think about investing in a single-story house if you have one. Your money will be better spent building an additional floor to your house, which you can rent out. It is possible to earn handsome amounts every month, even from home.
You may need to consider bank loans if you lack sufficient funds on hand. Government-sponsored loans are available for renovations and home improvements. You can earn money by taking advantage of these options.
Great Business Ideas for New Small Businesses in Pakistan with Small Investment in 2022 and Onward
Best Business Idea 2: Poultry Farming
Poultry farming is Pakistan's leading business as it provides employment and income to 1.5 million people.
As one of Pakistan's most organized sectors of agro-based industry, the poultry industry is well organized. It experiences 10-12% growth annually.
About 40-45% of the total meat consumption comes from poultry.
There are four main sectors in the poultry business:
Chicken Breeding/Hatchery

Meat Production/Broilers Breeding

Egg Production/Layers of Breeding

Poultry Feed Production
We wish you luck in handling all four domains – both financially and administratively. Then you may as well trust your instincts and jump into one of these stages.
After deciding what type of bird interests you, you should consider the type of bird you should choose. A starter set should include no more than two or three kinds of birds. Domestic chickens for broiler and layer production are generally hand-reared in Pakistan. Ducks, turkeys, and geese are also available.
Methods of Poultry Farming
Pakistan uses a variety of poultry farming methods. A few years ago, intensive poultry farming was used, where the farmer/housekeeper would take extreme care of the chicks and produce poultry throughout the year.
In modern commercial poultry farming, we utilize land, labor, feed, and many other resources to produce high-quality poultry. Commercial poultry farming includes layer and broiler poultry farming.
Amazing Business Ideas for New Small Businesses in Pakistan with Small Investment in 2022-2023
Best Business Idea 3: Solar Energy
As I see it, investing in the Pakistan energy sector has become a risky adventure for modest investors. New investors, who intend to try their luck in the oil and gas business, are generally discouraged by its volatility and monopolization.
What are the advantages of switching to solar energy?
It is strongly recommended that you invest in the solar energy sector for two major reasons: it requires a small space and limited infrastructure, and machinery and equipment are easily accessible at an affordable price.
During the past few years, we have observed that solar energy has become a small industry in KPK and Punjab's Southern region.
Great Business Ideas for Startup Small Businesses in Pakistan with Small Investment in 2022-2023
Best Business Idea 4: Invest in Startups
Starting up a company is another excellent way to invest in a growing economy like Pakistan's.
Startup companies are businesses in their infancy that use innovative products or services to solve real-world problems. Typically, these companies are small in size, new, and funded by the founder or a group of investors who believe in the concept or the entrepreneur."
Pakistan has a number of startups in development. Invest your extra cash in different startups if you have it. In return for your seed money, the startup will establish its business and give you good returns. That's a great business idea.
Find out more about startups and how to invest in them at different incubation centers in your area.
Excellent Business Ideas for Small Startup in Pakistan with Small Amount in 2022-2023
Best Business Idea 5: Invest in Collectibles and Antique Items
It is possible to make good money from old worn-out pieces in your attic. Based on IBIS World's statistics, the Online Antiques & Collectibles Sales market is expected to reach $1.5billion in 2020, representing a growth of 4.31% from 2018.
There are many listing sites, such as Amazon and OLX, where you can sell your antiques and collectibles.
Here are some collectibles that are worth a lot:
Antique furniture

Vinyl records

Comic books

Coins and currency notes

Cars

Trading cards

Stamps

Jewelry
It is high time to go through your Pokémon cards if you have them stacked in your cupboards. Who knows, they could contain a hidden gem. 
Best Business Idea 6: Touring Company
Travelers who are adventurers or globetrotters can turn their passion into a business. The country of Pakistan is full of tourist spots and full of culture. As a result, tourism is booming there. In fact, it is Pakistan's top business idea for students.
Study popular tourist spots in Pakistan, book staying options, arrange transportation, spread the word about the trip, and join local tours.
Networking is crucial to success in the tourism industry. Find out who the locals are. They can help you find affordable accommodations.
Best Business Idea 7: Event Management
Get ready to launch your own event management business if you're an organized person who loves throwing parties on a budget. It is possible to become a successful event planner if you are good at decoration, catering, and managing things under pressure.
Even events can be specialized. In addition to bridal showers, you can also organize birthday parties. 
Build a database of potential suppliers and distributors, create a range of packages you can offer clients, set budgets, and build a portfolio, and you're ready to go.
Best Business Idea 8: Food Trucks
There is a lot of buzz about food trucks. An initial investment of $10,000 is required to start one. Create a simple menu that is hygienic. It is important to have a good location to increase sales and customer base.
Eating, relaxing, and enjoying a calm place are important to people. A good meal and a great environment will help you to earn a lot of money fast. Typically, you can earn between $5,000 and $25,000 per month. It is a popular business in Pakistan.
Check out how to apply for a driving license in Pakistan if you want to verify your driving license from home.
Best Business Idea 9: Boutique
As a result of Pakistan's low fabric costs, the clothing business is very profitable. Consider converting your passion into your own brand if you enjoy creating trendy apparel for yourself.
It is also possible to hire a tailor for stitching and to hire students to design clothing for you. Your clothes can either be sold online or in a store. Prices start at around Rs. 1000 and go higher from there.
Best Business Idea 10: Beauty Salon
Food, clothing, beauty and skincare businesses are all highly scalable. During the past few decades, such small business ideas have grown quickly. As personal care becomes more and more of a concern, businesses in this sector gain momentum.
You must take care of certain things to make it work as a business: choosing the right location, hiring talented staff (probably the best in the city), designing the interior, determining the price, and lastly, developing a marketing plan.
Services at Beauty Saloon
Your salon could offer a variety of services, including hairstyling, beauty and skincare, manicures and pedicures, makeup, and personal grooming.
Your services will be determined by two factors:
Spending more on services means more investment in your budget.

Since not all people need the same services, you need to define your target market.
Business Ideas for Small Startup in Pakistan with a Little Money!
Best Business Idea 11: Fish Farming
This is also another excellent business idea for small Startups in Pakistan with a small amount of investment.
This thriving business doesn't require you to be a fisherman. Here's how. 
If you don't have any space in your home, dig a pond, or purchase a bigger aquarium if you don't have a suitable place for one. Tubes, containers, and even bigger tubs are all suitable for raising fish. Test the water purity in a lab. Choose the fish type based on your target market. Estimate frequency, quantity, supply, etc. Make sure you know exactly what your budget is. Understand the fish feed and where you can purchase it. Fish consumption in Pakistan decreases in the summers because of the frequency of harvesting and supply to the market. Choose a method of getting the fish to the market. Design an effective marketing strategy.
These are the necessary Equipment to be arranged for fish farming:
Aquarium or fish tank

Pumps

Aeration Devices

Net or Seine Reels

Handling Equipment

Water testing equipment
 Best Business Idea 12: Coffee Shop
Here is another great business idea for a small firm in Pakistan with a small amount of investment.
As reported by Business Insider, coffee is the second-most demanded commodity in the world, behind crude oil. Over the past decade, the business has tripled in size in Pakistan, and interestingly, the core of the business is no longer dominated by expensive and popular brands.
A constantly evolving industry, food service is no exception. This could be an option with some limitations if you are looking for a business in Pakistan with 20 lakhs.
Business Plan 
A business plan should include the following points:
Investment cap

requirement of manpower

requirement of space

requirement of equipment

other expenses
Market Research
It is extremely important for all businesses to conduct market research, but coffee shops are particularly important.
How should you conduct your research?
Taste and demand in the locality where you plan to start your business (visit local coffee shops and sip coffee, tea, and other beverages to gain knowledge about their tastes).

How might you attract/divert customers to your doorstep by offering something special?

How can your voice be heard by using word of mouth as a marketing strategy?
Online Business Idea 13: Digital Marketing Services
Another suitable business idea for small business in Pakistan with a small amount of investment is the "Digital Marketing Services". (
You can join us as a Junior Marketing Assistant to learn and earn with a professional team of senior most digital marketers of the world at Digitocrate's Offices in Karachi and Islamabad. (Lahore, can also be a center, with some different terms).
Almost everyone wants to be promoted today. Since social media platforms are increasingly popular, they tend to be the first option for widespread digital marketing.
As such, setting up your own digital marketing company is a wonderful idea.
Business Plan
Determine the target audience for your services. Digital media is the same for each client, but its strategy varies depending on the client. As a result, you should know what kind of businesses you can easily promote.

Your business may also need a partner or investor. It must be clearly outlined how the business will be run and on what terms.

Digital marketing trends must be taken into account in your business plan. The focus should be on innovative approaches.

How do you plan to achieve your goals?

What is the most number of clients you could handle?

How many human resources do you need? Are they competent, and how can you keep them?

Your business plan should be realistic. Talk to those who understand it.
Services 
You can offer the following services:
Web Development & Designing

Content marketing (writing web pages, videos, reports, social media posts, and editing.)

Search Engine Optimization (clients want to rank higher and higher on search engines. Your SEO skills can help them do this)

Social Media Planning

Graphic Design

Company Branding
Online Business Idea 14: Graphics Designing
A company is always in need of graphic design products, such as logos, brochures, letterheads, and business cards. You might be a graphics designer if you like to play with colors and shapes. (We can also help you in providing work orders from the start of your new personal or partnership business. Please call our CEO, Mr. Mohsin Ali Shah, +92 331 6644789)
Coursera, udemy, and youtube are some other websites on which you can learn graphic design for free. You only need a laptop and an Internet connection to get started.
Online Business Idea 15: E-commerce Site
E-commerce websites are taking over traditional retail businesses. Business owners benefit from the low inventory costs, convenience, and broad scope of this option. This is also another great  business idea for small business in Pakistan with a small amount of investment. 
(We can also help you in providing work orders from the start of your new personal or partnership business. Please call our CEO, Mr. Mohsin Ali Shah, +92 331 6644789)

Sitting at home, you can reach out to a lot of potential customers. An excellent product or service, a website, and a solid marketing strategy are all you need. E-commerce sites sell millions of goods and services. As examples, we can mention clothing, shoes, jewelry, books, and electronics.
By selling things online, people earn around $150,000 per month. To sell things online without a website, you can use Instagram and Facebook.
Online Business Idea 16: Blogging
Right? You're going to tell everyone about what you bought? What are your thoughts on that new movie? Looking for a place to express yourself?
(We can also help you in providing work orders from the start of your new personal or partnership business. Please call our CEO, Mr. Mohsin Ali Shah, +92 331 6644789)

Don't worry about not being able to express your viewpoints because a blog is a platform where you can do so. What's the best thing about blogging? It pays really well. There are a lot of ways to earn money. You can earn money through sponsored content, Google AdSense, and affiliate marketing. Top real estate blogs can provide you with an idea of how to manage content and how creative you can be.
Online Business Idea 17: Freelance Writing
Those who have a knack for playing with words and writing catchy content are truly blessed. Freelancer, Upwork, and Fiverr are just a few sites that will pay you for your writing services. The content you write can be used on a website, a blog, an e-newsletter, or even a newspaper article.
Isn't it time to start? Put your laptop down, get up, and start making money today. Establish your very own content writing company by building a client base and hiring more writers. Freelance writers can earn up to $0.07 to $0.50 per word, which is great.
(We can also help you in providing work orders from the start of your new personal or partnership business. Please call our CEO, Mr. Mohsin Ali Shah, +92 331 6644789)

Was this helpful? Be in touch with Taxocrate for business consultation!
We tried to explain the best business ideas in Pakistan for the year 2022. If you still have any questions in mind, please contact the expert advisor at Taxocrate to know more about the process of business registration in Pakistan. 
Moreover, Taxocrate (Pvt) Ltd offers its consultation and services of  Company Registration, Firm Registration, Trademark Registration, Income Tax / Sales Tax Filing, and National Tax Number (NTN) Registration. Just give us a call on 0302-6644789 to discuss your business. 
Disclaimer: All information is provided on this portal solely for informational purposes. This portal is not affiliated with the Government website. Please note that this disclaimer also applies to our website, and we may refer to it as 'us', 'we', 'our' or 'website'. The information on the website has been gathered from various government and non-government sources. We disclaim any liability for errors, injuries, losses, or damages arising from the use of this information. We also disclaim any liability for the availability and authenticity of this information. Our services consist of filling out forms, providing legal advice, and assisting our clients. The departmental processing of the registration forms is not our responsibility. You will have to use a service fee for professionally preparing your application, submitting it to the relevant authorities, and coordinating your application process. You will have to pay any Government fees.